Learn from Lucy Rushton (Atlanta United Football Club) and Trina Bolton (US Department, Sport Diplomacy) how sports can help women to achieve goals and break barriers!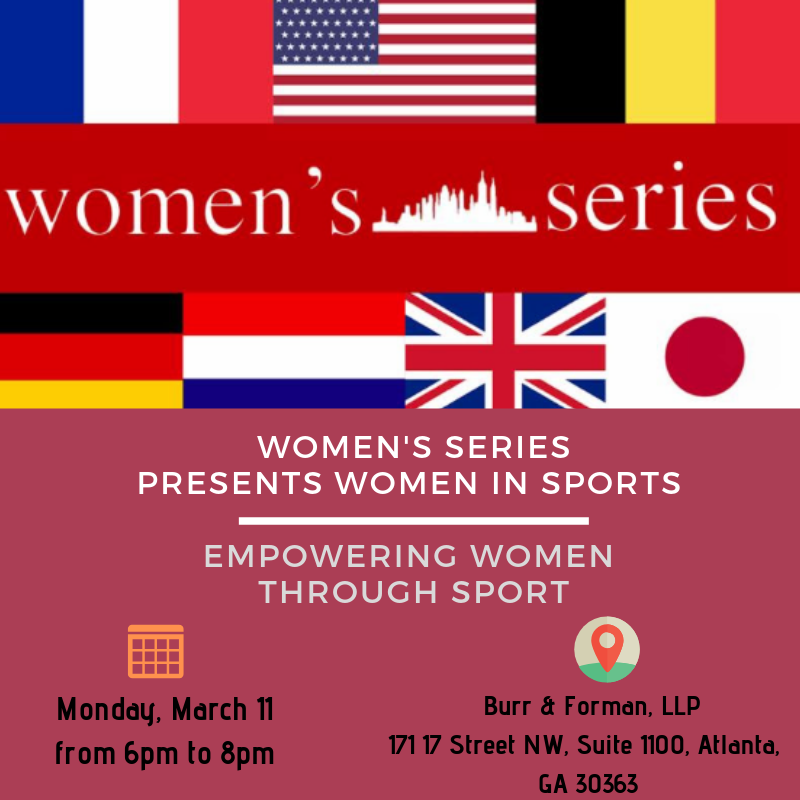 Research shows that sports can benefit girls and women by enhancing their health and well-being, fostering self-esteem and empowerment, facilitating social inclusion and integration, challenging gender norms and providing opportunities for leadership.
SPEAKERS
Lucy Rushton - Head of Technical Recruitment & Performance Analysis, Atlanta United
Lucy Rushton joined ATL United in 2015 as Head of Video and Technical Analysis. Before joining ATL United, she served as the Head of Technical Scouting at Reading Football Club in England.She was a successful soccer player with a English League Championship Title in 2012, Championship Play-Off Final in 2011 and a FA Cup Semi Final in 2015.
Lucy obtained a B.A. in Sports Leadership from Reading University in England and a Masters Degree in Sports Performance Analysis from the University of Wales Institute.
Trina Bolton- Program Officer, U.S. Department of State's Sports Diplomacy Division in the Bureau of Educational and Cultural Affairs
Trina Bolton works with U.S. Embassies and other bureaus to manage public diplomacy programs and sports exchanges for delegations from every corner of the world.
She obtained a Masters Degree in Science & Public Policy Management from Carnegie Mellon's Heinz College and a degree in International Affairs at George Washington University.