FACC National Network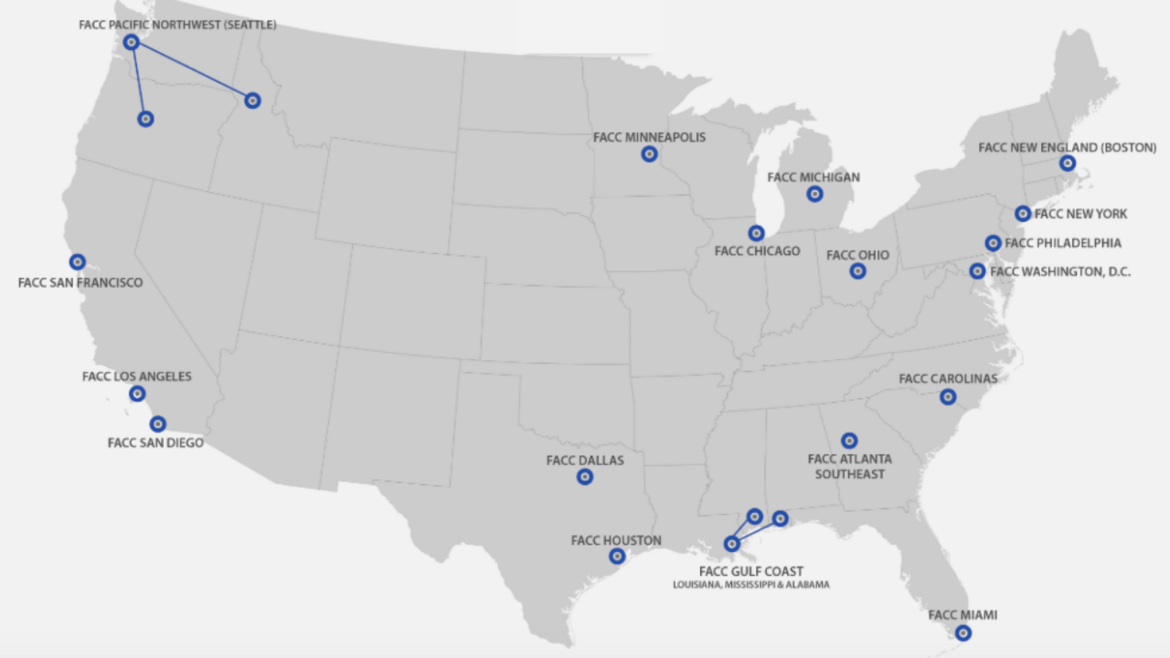 18 Chapters & 5700 Members Nationwide l 19 Sectors
The mission of the French-American Chambers in the United States is to promote mutual understanding, economic, commercial and financial relations between France and the United States and support the implantation and the development of French Enterprises in the United States.
Thanks to our acute understanding of local economies, the needs of French enterprises and entrepreneurs, our bi-national teams are a precious resource for companies establishing and growing their businesses in the United States. The diversity of American cities, business culture and the size of the territory, require a strong local advocate with established ties and a comprehensive understanding of the local landscape, its challenges and opportunities.
The FACC unites some of the world's most recognizable global businesses with the next generation of thought leadership. We are a mosaic that combines youth with experience and creates an open culture of inclusiveness to become even greater through the contributions of all.