Join us for a virtual panel discussion on the importance of board diversity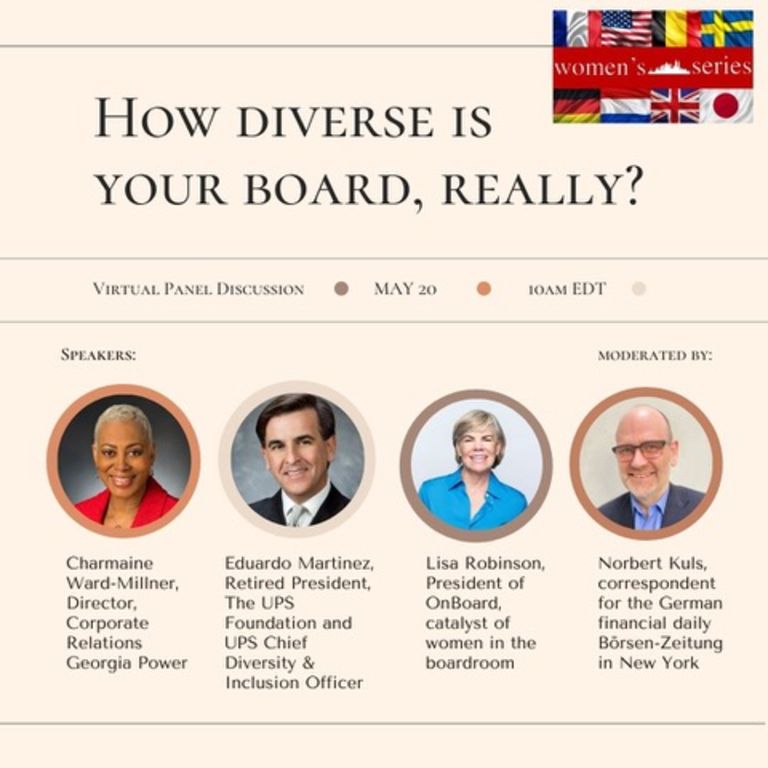 Why does board diversity matter?
As part of the Women's Series, join our interactive Q&A session which will address this question through a discussion of such topics as when and why diversity improves board performance, how to maximize the benefits of board diversity, and considerations for boards to help drive progress on diversity and systemic change.
Our expert panelists will also give advice on ways to position yourself for your first position on a board.
---
The Women's Series is a collaborative initiative of the Belgian, French, German, Netherlands and Swedish American Chambers of Commerce as well as the British-American Business Council and the Japan-America Society of Georgia.

Started in January 2014, the Women's Series holds business events for professional women of the Atlanta international community. The goal of the Women's Series is to bring educational and stimulating content to our attendees, while facilitating professional opportunities and networking among peers.