Now more than ever, it is essential to protect your business from internal and external security threats.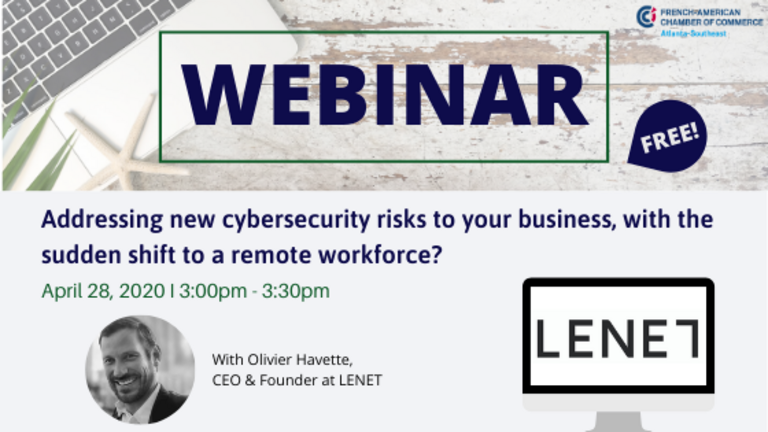 Even innocent actions can introduce cyber threats that destroy years of your business' innovation. With our webinar, you'll gain solutions that can help thwart an insider and outsider cybersecurity threats and prevent other unnecessary risks to your business.
Our world is changing. We'll help your business adapt.
Join us for a FREE Webinar with LENET on
Tuesday, April 28
from 3:00pm to 3:30pm EDT
This presentation will be followed by a Q&A session.
Please email us your questions in advance at
julie(@)facc-atlanta.com
Meet Our Speaker:
Olivier Havette - Olivier Havette is the visionary behind Lenet's long-standing success in the information technology industry. After gaining his experience by working with different French groups (France Telecom, EADS, BNP Paribas, etc.) during expatriation missions, Olivier decided in 2005 to create Lenet after he arrived in the United States. His vision ? Provide innovative solutions combining American customer service and French technological know-how. As a tech guru and network security expert, he likes to find tailor-made solutions to client's technological concerns.