A free webinar for finding health, innovation, and creativity in challenging times.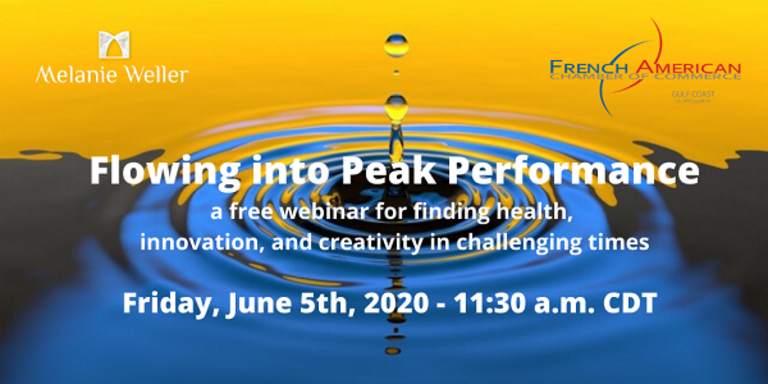 Melanie Weller will present an interactive workshop to help you get into a flow state. Whether you want to stay on the leading edge, are in a crisis of purpose, feeling stressed, or looking for better physical health, these tools can help.
Melanie Weller is the world's leading expert in opening the door to creativity and innovation through a flow state in the body via the vagus nerve, biofields, and the physical expression of our stories. With an extensive background in treating patients who were stuck or untethered, that no one else could help, she now focuses on elevating performance in speakers, entertainers, athletes, and medical professionals. She is a Physical Therapist, Board-Certified Orthopedic Clinical Specialist, Certified Athletic Trainer, and Certified Exercise Expert for Aging Adults.
This webinar is organized by the FACC Gulf Coast.