Discover how a green mindset can help you to live an intentional life.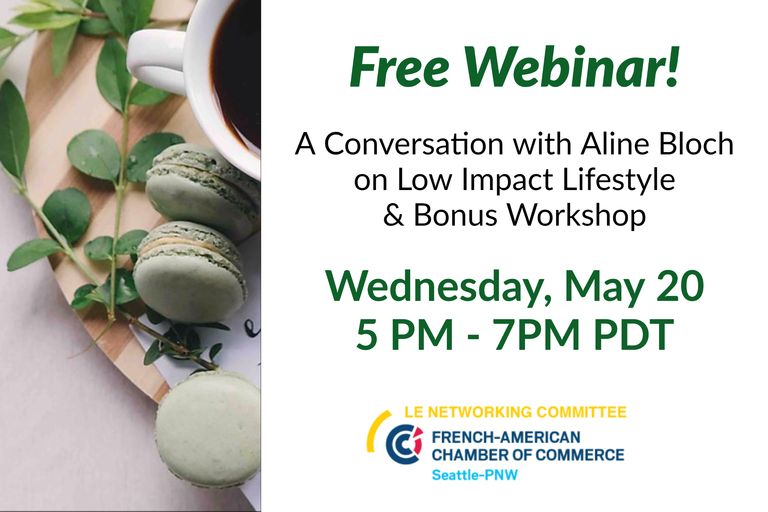 About the Event:
Join us Wednesday May 20, 2020 from 5:00 pm to 7:00 pm. This live virtual event and gain resources and insights on ways to live an intentional life with a green mindset. Through this conversation with Aline Bloch and a merrymaking workshop at the end, you can learn how to renew your priorities and perspectives, and find out the best ways to simplify your home and your life. The list of supplies for the hands-on workshop will be sent to you after you sign-up, but you most likely have them all at home already. Remember to grab a drink and a snack before joining us, this is a happy hour event too!
This is a FREE EVENT. Donations accepted at sign-up. Zoom link will be sent on the day-of to the email you use for registration.
About the Speaker:
Aline Bloch is a Parisian living in the Pacific Northwest. She splits her time between two passions, working both as a life coach specialized in Green living and as a self-taught artist-designer, working with cardboard and recycled materials to create unique pieces of furniture and home décor. She is here to help you find meaning in your life through simplicity and sustainability.
This webinar is organized by the FACC - New York