Diversity in the workplace – Benefits and Challenges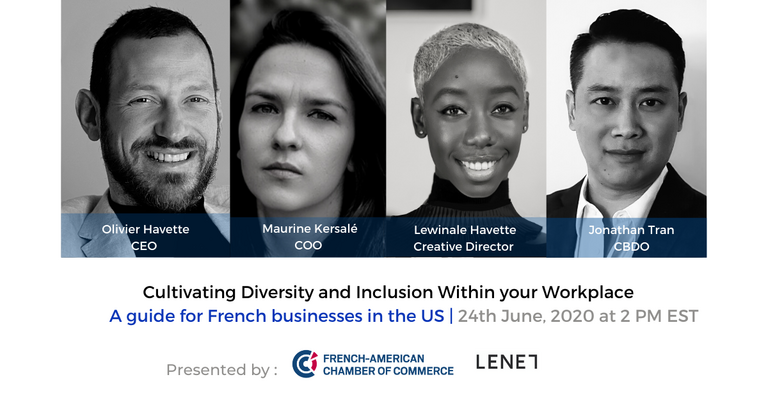 Diversity is innovation's driving force.
Organizations who don't embrace diversity and inclusion stand to lose an array of skills, perspectives and set themselves up for legal and financial trouble.
For companies looking to improve their diversity and inclusion program, the benefits are endless.
During our Webinar, we will explore shaping up the diversity and inclusion program within your workplace and learn how to best manage diverse, multicultural teams.
The presentation will be followed by a Q&A session with a few members of Lenet executive team: Jonathan Tran - Chief of business development, Maurine Kersale - Chief Client Officer
and Lew Havette - Creative Director.
***As a courtesy, this program is open and free for members and non members
but registration is required.***
Meet our Speaker:
Olivier Havette, CEO & Founder at LENET, is the visionary behind Lenet's long-standing success in the information technology industry. After gaining his experience by working with different French groups (France Telecom, EADS, BNP Paribas, etc.) during expatriation missions, Olivier decided in 2005 to create Lenet after he arrived in the United States. His vision ? Provide innovative solutions combining American customer service and French technological know-how. As a tech guru and network security expert, he likes to find tailor-made solutions to client's technological concerns.