Join the FACC Chicago for a webinar with Andy Arduini and Susana Chamlee of Huntington National Bank on May 05th at 3:00pm EDT!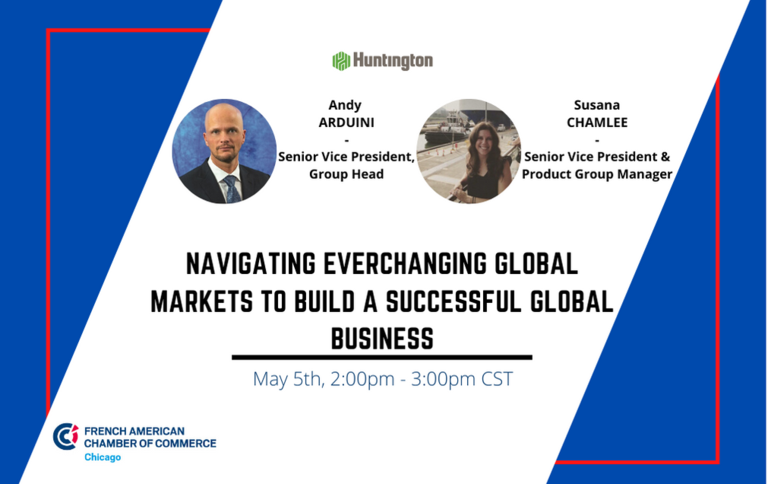 Webinar l Navigating Everchanging Global Markets to Build a Successful Global Business
2:00 pm - 3:00 pm CDT / 3:00 pm - 4:00 pm EDT on Tuesday, May 5th
FREE FOR FACC MEMBERS.
All webinars are in English.
This presentation by Andy Arduini, Senior Vice President, Group Head - Global Advisory, Supply Chain Finance & Financial Institutions; and Susana Chamlee, Senior Vice President & Product Group Manager - International Corporate Banking & Global Trade, Huntington National Bank, will provide an outlook for major countries and regions of the world while teaching participants some common approaches to assess and manage geopolitical risk, allowing them to successfully sift through the deluge of often conflicting daily media coverage. The ultimate goal is to help position participants to more safely take advantage of opportunities in global markets.