Prices include: Guaranteed entry at Brass Tap, a beer, raffle tickets to enter the many giveaways!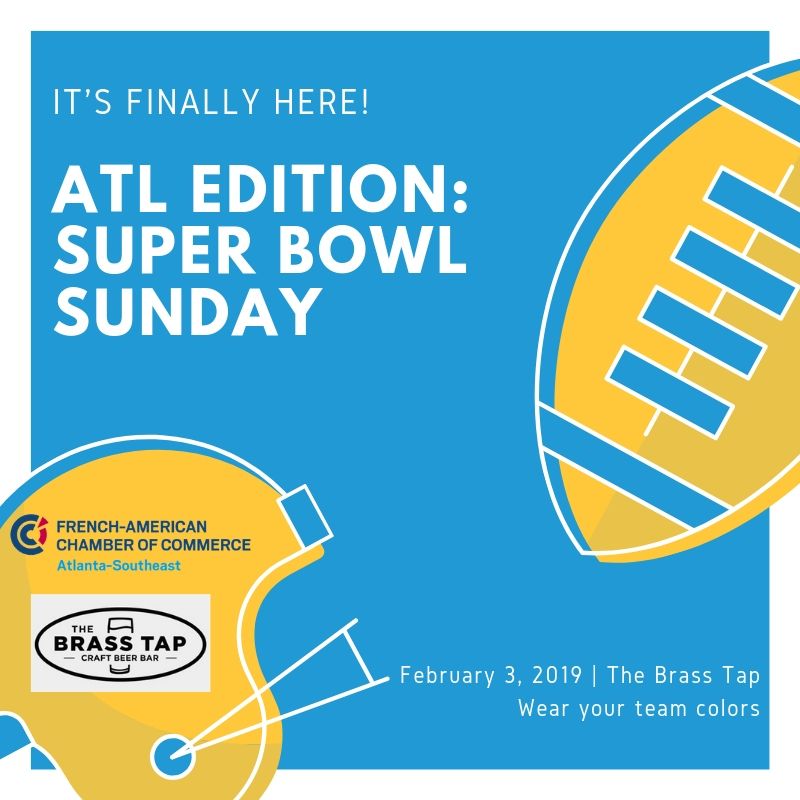 Join FACC on SuperBowl Sunday!
This year is more special than any other year since the Super Bowl is taking place in our city!! Atlanta will be at its fullest, so make sure you have a spot at Brass Tap!
Registration are open and limited so register!
Doors open at 5:30
Kick off starts at 6:30