Event will include a drink, appetizers, a wine GIVEAWAY, and a lot of networking!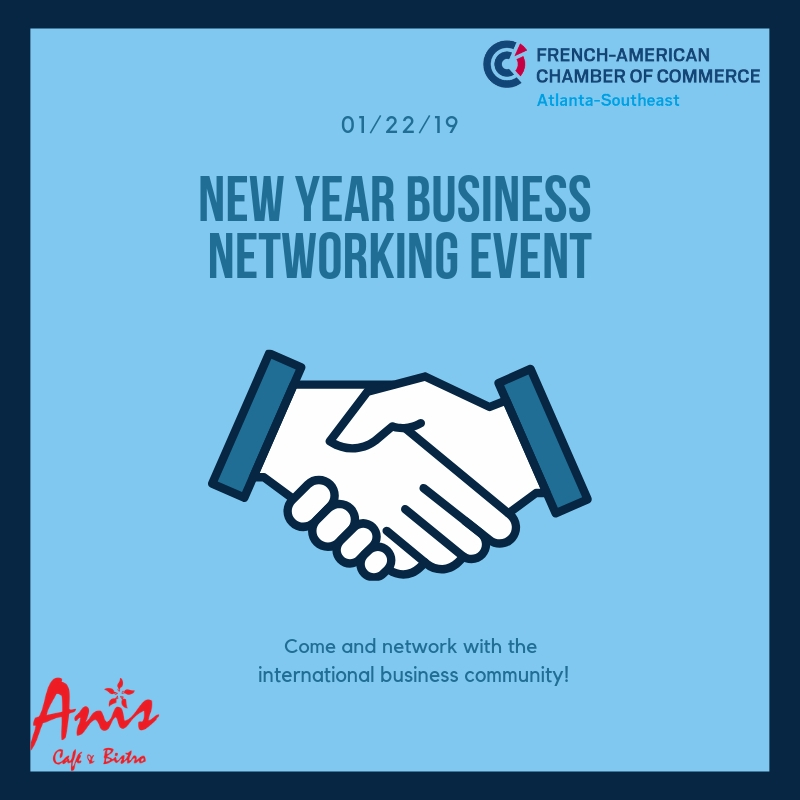 Come and network with the
international business community!
Best way to start 2019 by expanding your network and connecting with young professionals, entrepreneurs and small business owners!
Whether you are a FACC Member, Non-Member, Francophone and Francophile professional, you are welcome to join us for a networking evening at
Anis Cafe & Bistro on January 22, 2019!
Each ticket will include a drink, appetizers, and the chance to win a free bottle of Wine!
Appetizers:
Pate with cornichons on toast
Potato Beignets with remoulade
Grilled Vegetable Platter
Cured Salmon Tartare on toast
* Don't forget your business cards!