Calling all restaurants: Goût de France 2019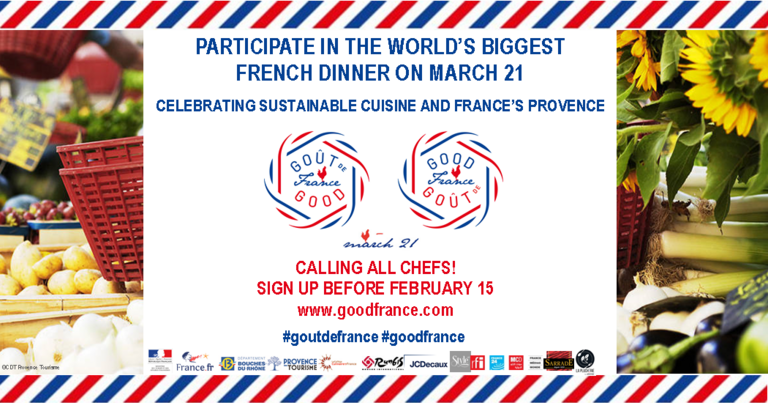 On March 21, 2019, enjoy a taste of France! Thousands of restaurants around the globe — including five in Atlanta and one in northwest Georgia — are putting on a "Goût de France/Good France" dinner, offering a four-course "taste of France" meal featuring the best of France's rich culinary tradition.
Restaurants will offer dishes which celebrate sustainable dining and also pay tribute to the Provence region of France. French wine, champagne, a main course, appetizer, cheese and dessert are included.
The evening is organized by the Consulate General of France in Atlanta, which will hold its official Goût de France celebration at The Brasserie at Bazati in Atlanta. Sign up and join the consulate at the Brasserie while seats last, or enjoy Goût de France at one of the other participating restaurants across the U.S. Southeast. Find each restaurant's Goût de France menu, prices, reservation information and more by clicking here.
This year's restaurants include:
The Brasserie at Bazati (Atlanta, GA)
AG (Atlanta, GA)
Anis Cafe & Bistro (Atlanta, GA)
Atmosphère (Atlanta, GA)
Portico Global Cuisine (Atlanta, GA)
The French Bread Café (Calhoun, GA)
For more information click HERE