Join a panel discussion with business leaders to reflect on the workplace of the future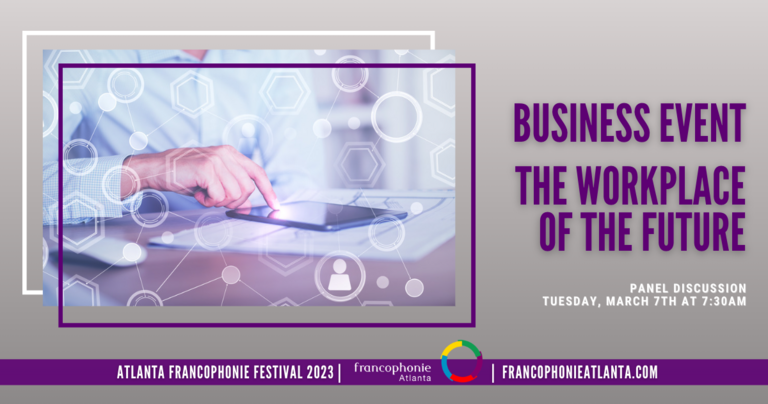 The French-American Chamber of Commerce - Atlanta, in partnership with the Swiss-American Chamber of Commerce - Southeast, the Belgian-American Chamber of the South, the Quebec Government Office in Atlanta and the Metro Atlanta Chamber, invite you to attend this panel discussion on the workplace of the future.

The pandemic has caused a major shift in where, when, and how we work, with significant ramifications for employees, companies, and infrastructure.
Our panel of experts (see list below) will lead a discussion to understand how the workplace is evolving, how to define its new purpose and how to best prepare for these changes.
The discussion will be in English and refreshments will be served.
Our panelists :
Philippe Chatillon / Randstad USA
Jalie Cohen / The Adecco Group
Donna Drake / Solvay Specialty Polymers
Frederic Miskawi / CGI US South
Gregg Simon / Metro Atlanta Chamber
Moderator - Trevor Williams / Global Atlanta
See the more details here!