We want to challenge you to play soccer for the good cause! The French American Chamber of Commerce - Atlanta is looking for players to support the Team France at the ATL Nations Cup.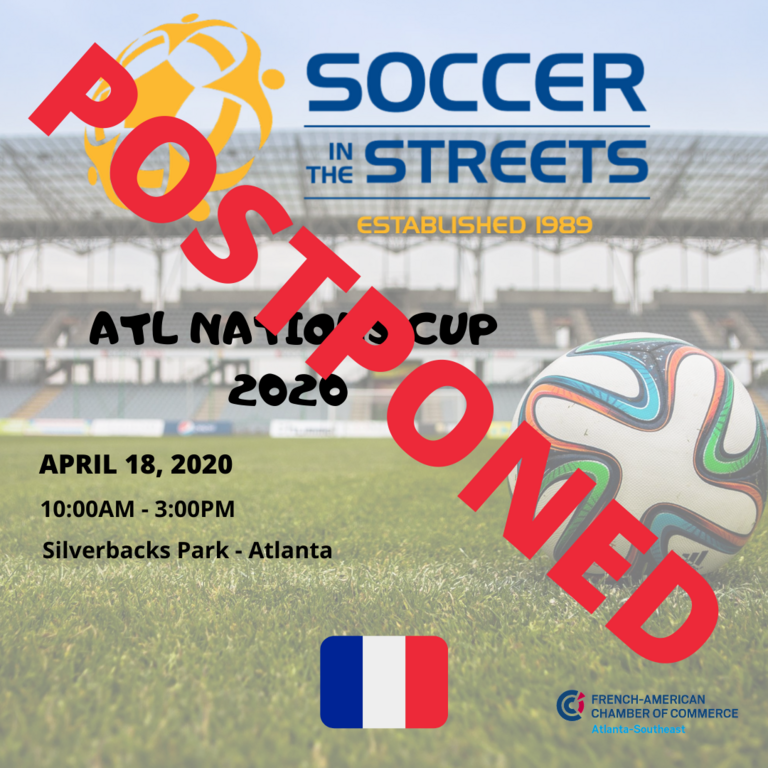 The ATL Nations Cup is a soccer tournament organized by Soccer in the Streets. Their goal is to raise money for the kids, in support of free soccer and job-readiness programs for underserved youth in Atlanta. Last year they raised more than $52,000 for the kids. Check out this video from 2017.

This year's competition will take place on Saturday, April 18 (10am to 3pm) at the Silverbacks Stadium. We will be competing against 7 other countries: Denmark, Germany, Iceland, Italy, Netherlands, United Kingdom and the USA.

The format is a 7v7 game with at least one female player on the pitch all the time.

To get their jersey the players have to raise at least $125. It is pretty easy to achieve. Soccer in the Streets can also help with the fundraising part.
HOW TO PLAY
1. Join a team by signing up here!
2. Raise or contribute at least $125/player prior to the event.
3. Pick up your jersey at the event!

This is a fun and feel good event as we are playing for the good cause and giving back to the community.

Event Location