COVID-19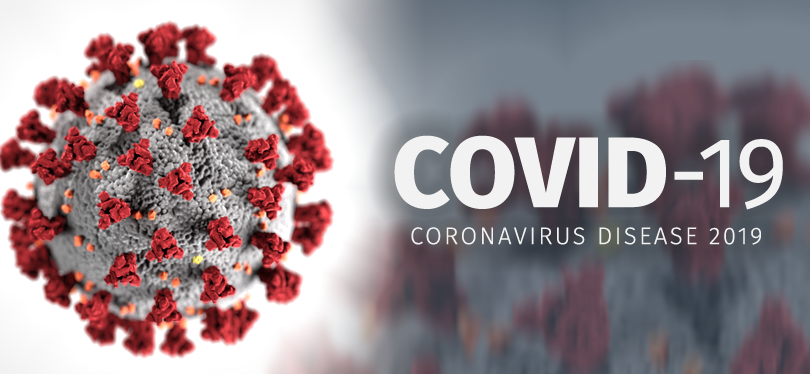 FACC-Atlanta has created this information page to help our community during this unprecedented crisis.
Please find below a list of official sources about the Covid-19, as well as links from Federal, State and Local authorities and from the French Government. This list might change over the next days and weeks. We will update it regularly, so please check back.
COVID-19:
Real-time statistics: COVID19info.live or John Hopkins CSSE or Worldometer or for State by State data
Coronavirus situation reports from the World Health Organization (WHO)
Georgia Department of Public Health - hotline (844) 442-2681
ATL Strong, provides resources, guidance and information about COVID-19 and its impact on Atlanta.
Sign up for text messages alerts: ATLCOVID19 - 888777
GHC3 - established by the CDC Foundation to share information and coordinate resources between public health, private sectors and philanthropic organizations during this public health crisis through:

Improved resource coordination
Better information sharing
Enhanced emergency preparedness and training
Coordinated preparedness planning
Innovation
Secured by a Community of Trust™
GA COVID-19 Suppliers: List and Interactive Map that include more than 220 GA companies providing needed protective supplies to help fight COVID-19.

ChooseATL: Find open jobs and assistance
U.S. Sources:
Georgia Sources:
Georgia Department of Labor - Gov. Kemp expands Unemployment Benefits During the Crisis. Learn more here
CARES Act, Instruction to Fill for Unemployment During the COVID-19 Crisis.
SBA Offers Disaster Assistance to Georgia Small Businesses Economically Impacted by the Coronavirus
Invest Atlanta - Economic Assistance for Atlanta Businesses Affected by COVID-19
Georgia Department of Revenue - Tax Relief Information
Information about actions the Governor is taking to help the Georgians during the COVID-19 outbreak.
Governor Kemp's call for Georgia Manufacturers and Distributors to help with critical health care supply needs. If your business can provide, produce, distribute, store – or quickly be repurposed to create – items included in the list of vital projects in the following form, we ask you to complete and submit it as soon as possible: http://www.georgia.org/covid19response
Metro Atlanta Chamber - COVID-19 Resources Guide
The COVID-19 Virus Crisis - What employers need to know, From Manori de Silva, Of Counsel at Stanton Law, LLC
Atlanta Wealth Building Initiative - COVID-19 Small Business Relief Fund
Mayor Bottoms has launched the "Strength in Beauty Fund". The relief fund will facilitate private
philanthropic grants to the independent cosmetology workforce as a means of addressing the
negative economic impact of COVID-19. Visit ATL Strong to learn more.
Mayor Keisha Lance Bottoms Provides Update on City's COVID-19 Efforts to Assist Homeless
and Displaced (Read More).
The Georgia Department of Public Health is partnering with Georgia Poison Center and PunchAlert to provide you with the latest alerts, information and recommendations from local governmental officials. PunchAlert is free and allows you to receive instant updates for COVID-19. Text one of the following phrases to 77297:
COVIDGAGEN for General Public Messages (English)
COVIDGAESP for General Public Messages (Spanish)
Georgia Power - Covid-19 Resources Guide
NEW ! City of Atlanta - Resurgence Grant Fund - Eligible businesses may be awarded grants of up to $40,000, plus a credit of up to $10,000 of additional technical assistance, to reimburse costs associated with adapting business operations in a post-COVID environment. Deadline to apply August 31, 2020.
Find a Job:
Testing Capacity/Health Services:
Through AU Health ExpressCare (AugustaHealth.org or call 706-721-1852), staff will contact you to schedule a test at one of the state's designated testing locations: Augusta University, Emory University, Georgia State University, and the Georgia Public Health Lab. In roughly seventy-two hours, patients will be able to access test results via a secure patient portal, and a
medical provider will contact you directly if you are positive.
Georgia's Counties Sources:
French Websites:
- Latest update about Exchange Visitors Program - VIE and J-1 interns sponsored by the FACC network - FACC Exchange Visitor Program Updates- COVID-19
Exchange Visitors Program - VIE and J-1 interns sponsored by the FACC network:
FACC Exchange Visitor Program Updates- COVID-19

Travel Advisories:
If you are aware of any additional useful resources related to the COVID-19 crisis, please let us know at: events@facc-atlanta.com
Thank you & Stay safe!